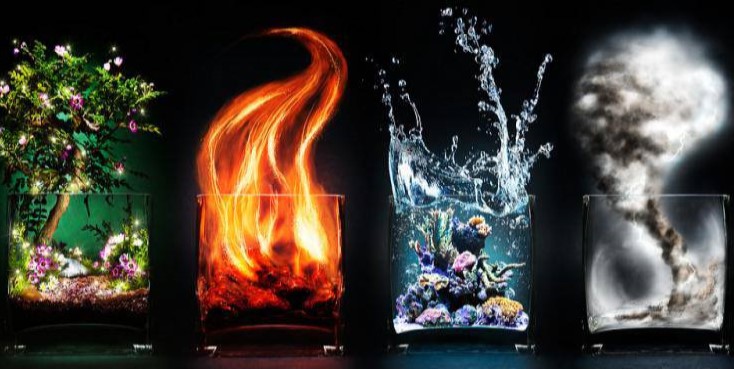 The Doctrine of Spiritual Forces Online Training in English
The path of ascension by the forces of the 4 elements
In 2021 The Doctrine of Spiritual Forces sale will continue, which can be performed with a 50% discount, which is EUR 150 per degree instead of EUR 300. Maximum number of people is 50.
An additional 20% discount is available for the 10 grades of The Doctrine of Spiritual Forces if you pay the full training on the first grade. Thus, instead of EUR 1500, the training can be completed for EUR 1200. Instead of the original EUR 3,000, it is now for EUR 1,200. The training takes 2 years. If you miss your starting team, you can continue with the following teams within 3 years of starting. The teams start every 4 months. The fee is non-refundable and non-transferable.
Another option is to pay the fee for the next 9 grades at the beginning of the second grade, which is EUR 1,080, so the total fee for the 10 grades is EUR 1,230.
If you decide not to let the boat of your life toss in the sea of life anymore, but you want to control the boat, then this training is for you. I will teach you what forces affect your life and how to control them. You will be able to help yourself and others in any life situation. It will be YOUR decision what kind of life you will live. You will cleanse your body, your soul and your spirit and you will become a radiant sun with which you bright your surroundings as well. You keep your body and soul healthy, thus diseases and negative life situations avoid you. You will be able to give health to others and help them in difficult situations.
A comprehensive description of the forces of the elements on the phisical, astral, and mental planes, where the trinity of body, soul and spirit is present. In our world everything is from the 4 elements that we can control by the fifth element, the spirit, after we had silenced our brain. Through persistent practice and through the exercises learned in the training, you can become a special man of God who rules the spiritual forces and this world.
Our brain is a perfect structure that we are able to control with the power of will and imagination. The average person is controlled by his brain and is not conscious of his spiritual nature, his divine existence. If you feel that you are more than your body and your existence transcends matter, I will teach you to rule this world. Through 10 stages, for two years, with continuous daily practice we will refine your body, soul, and spirit until you are able to compress the divine light into yourself to such an extent that you will awake to divine consciousness.
On this path as you progress, you will acquire skills that you now consider a miracle. These are no miracles, you just don't know the laws of the elements that build and operate this world and its inhabitants. In this training you will learn to master the elements perfectly and get to know all their laws. There will be no secret for you in this world and you will have all the tools to help yourself or others. You will decide what kind of life would you like to live and what color, taste, and length that life should be.
It was my life task in my previous life to pass on the wisdom of the 4 elements I possessed to as many people as possible. That is why I teach The Doctrine of Spiritual Forces which I recommend to your attention. The training is done with the blessing and 100% support of the forces of light.
ONLINE Training date:


First grade
Mental training: thought control, unity meditation, spirit awareness practice
Soul training: self-knowledge, making a spiritual mirror, chakra cleansing, 4 element harmonization, soul cleansing
Physical training: breathing, nutrition, exercise, bathing
Second grade
Mental training: learning the secret of the subconscious consciousness, focusing exercises with the five senses
Soul training: soul nobility, balancing, cleansing with vitality and elements
Physical training: pore breathing, body domination, occult anatomy in detail
Third degree
Mental training: concentration of thoughts on several senses, objects, animals, people
Soul training: elemental breathing in the body, soul enhancement with elements
Physical training: life force congestion, spatial impregnation, biomagnetism, with practical examples
Fourth grade
Mental training: transfer of self-consciousness to an object, an animal, a person
Soul training: element obstruction in the body, element harmonization
Physical training: making rituals, speeding up the invocation of forces, 4 elements healing manual
Fifth grade
Mental training: knowledge of space and domination from the Akasha principle, acquisition of a depth point
Soul training: elemental scattering
Physical training: contact with the spiritual leader and the spirit world
Sixth grade
Mental training: awakening to one's own spirit, activity with all three bodies, on all three planes
Soul training: preparing to rule the Akasha principle
Physical training: conscious element creation
Seventh grade
Mental training: analysis of the spirit
Soul training: clearvoyage, clear hearing, clear feeling
Physical training: creating elementaries, creating conscious intelligences
Eighth grade
Mental training: mental wandering (astral journey)
Soul training: mastery of electric and magnetic fluids
Physical training: fluid condensers, magic mirror
Ninth grade
Mental training: clear vision and clear hearing with a magic mirror over time and space
Soul training: the conscious separation and divine saturation of the astral body
Physical training: achieving health with fluids, talismans, amulets, being: a wish at Akasha
Tenth grade
Mental training: elevating the spirit to the higher planes, visiting the elemental beings
Soul training: conscious connection with one's own personal God, contact with Deities, etc.
Physical training: telepathy, mind reading, levitation, etc.
The training takes approx. 2 years, grades are every 10-12 weeks. The training fee must be paid before the grades. If you miss a grade, you can continue it with the next team.
Teacher: István Dömény (+36 20 466-3384), [email protected]
Price: With a 50% discount, which is a gross EUR 150 / grade instead of EUR 300
With an additional 20% discount: EUR 1200 / full training instead of EUR 1500
Application deadline: 12 noon on the Thursday before the training
How to apply: by e-mail to [email protected], name, telephone number, e-mail address, billing name and address. I will send you an invoice for the first grade, which I would like to pay by bank transfer. The fee is non-refundable, registered, conceptual. You can also transfer the full fee for the first or 10 degrees, please indicate your intention when applying.
Tools and tasks required for training:
Come to the training fresh and relaxed. Please lie down in time the night before.
Bring food and drink. You can eat and drink during breaks.
Come in comfortable clothes.
Please bring a robe bandage or similar strong but soft material, with which you can tie your knees so that your feet do not open in a sitting position.
An MP3 player or MP3-capable phone, charged with battery, min. With 200MB of free capacity. I will share audio material on google drive after training for practice.
A calendar of 2021, small in shape that fits in a pocket. Choose that type of calendar in which you are able to make a few word work plans for each day for the exercises.